ED PINK'S SERVICES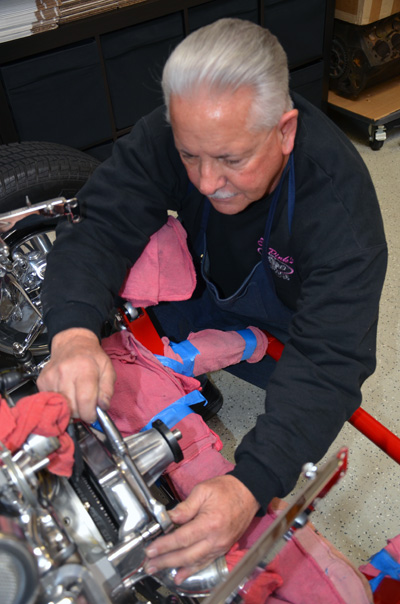 Bob Brandt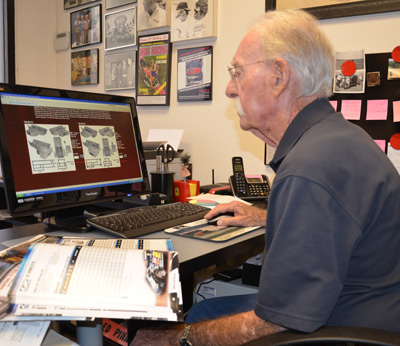 Ed Pink
The most important thing Ed and Bob have to offer is "experience." Ed Pink's storied career goes back well over 50 years and Bob Brandt's racing exploits began some 40-plus years ago. Pink's racing involvement covered virtually every avenue of motorsports and his engines have won countless NHRA drag racing events, the Indy 500, numerous USAC Midget and Silver Crown sprint car championships, the Baja 1000 and endurance sports car races at Daytona and Sebring. He's also built a wide variety of antique and vintage racing motors as well as contemporary powerplants for street applications.
The knowledge that produced powerful, reliable engines in a wide variety of applications and venues is offered on a consulting basis. Pink's vast experience can pay huge dividends when it comes to developing effective engine and driveline combinations for both racing and street applications. Rather than rely on the expensive "trial and error" method of finding the optimum package, it may save you serious time and money to consult with Ed Pink prior to starting the project.
Ed Pink's Garage offers more than consulting. The shop stands ready to provide labor services in rebuilding engines and doing custom installations. Ed and Bob thrive on the unusual, with recent projects include rebuilding a rare Indian motorcycle, recreating a vintage Ford flathead engine, and developing a street package for a Ford SOHC "cammer" engine. Yours could be next.
Machine work and testing on applicable projects will be performed by the crew at Ed Pink Racing Engines; many of whom worked side-by-side with Ed for 20-30 years.
Rely on "The Old Master" to do the job right the first time.